Resistance to change
Dealing with resistance ... it does something to a person.
Resistance to change, it often happens to organizations.
In the case of changes, the options are often not for everyone they would naturally choose, this is often due to mistrust and uncertainty for the new, but also for not understanding why a current situation is no longer a good choice for the future. The choice of people can influence you, with the right leadership and coaching style, you can adjust the GPS of people.
"ENERGY FLOWS WHERE YOUR ATTENTION GOES"
What then is that resistance to change?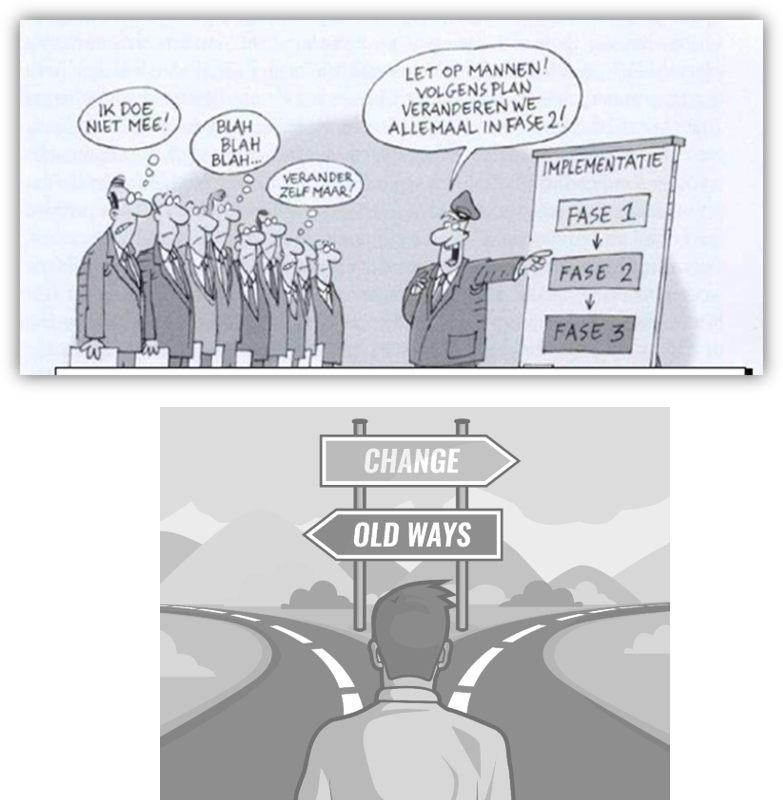 Mensen gaan in de remmen, blokkeren en komen in opstand. Dat gaat van argwaan naar schok en ontkenning, van ontwrichting en angst naar woede… maar het is een normaal patroon bij verandering.
Er is altijd een vorm van weerstand tot veranderen, je ontkomt er nooit aan en het is een menselijke reactie, bij de ene dat net iets intenser dan bij de andere, sommige doen er dagen of weken over om erdoor te geraken, anderen in een vingerknip.
Weerstand ontstaat vaak omdat mensen niet graag hun huidige comfort (=meestal routine) opgeven en vaak gewoon geraakt zijn aan de ongemakken. Daarnaast ontstaat weerstand ook omwille van de mogelijke moeilijkheden tijdens het veranderproces en het niet voldoende begrijpen van de voordelen.
Het goede is dat weerstand het signaal is dat mensen er mee bezig zijn, signalen die je best serieus neemt en waarmee je aan de slag gaat.
How do we do it?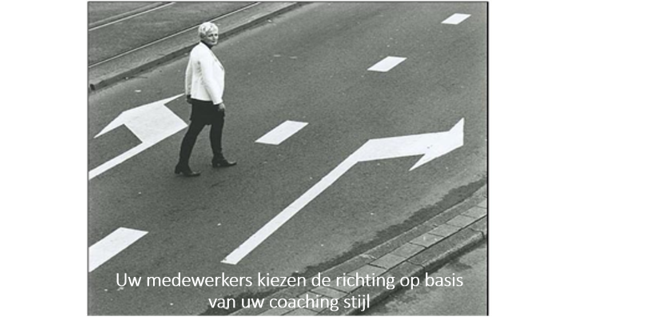 We brengen inzicht in wat die weerstand juist ontketent en geven aan met welke focus de weerstand positief kan beïnvloed worden om intensiteit af te zwakken en tijd te verkorten.
Ook proberen we te anticiperen met enkele simpele management en coaching tools, die we bewust emotioneel of rationeel gaan gebruiken.