Quick Response Manufacturing (QRM)
Shorten your lead times by 90% by applying the QRM philosophy.
QRM goal
QRM's main objective is to drastically reduce lead times (75% to 95%). This is possible by reviewing the entire production process and the supporting administrative processes. QRM delivers the best results in a High mix Low volume environment.
Approach
A QRM project starts with the visualization of the current MCT (Manufacturing Critical Path Time).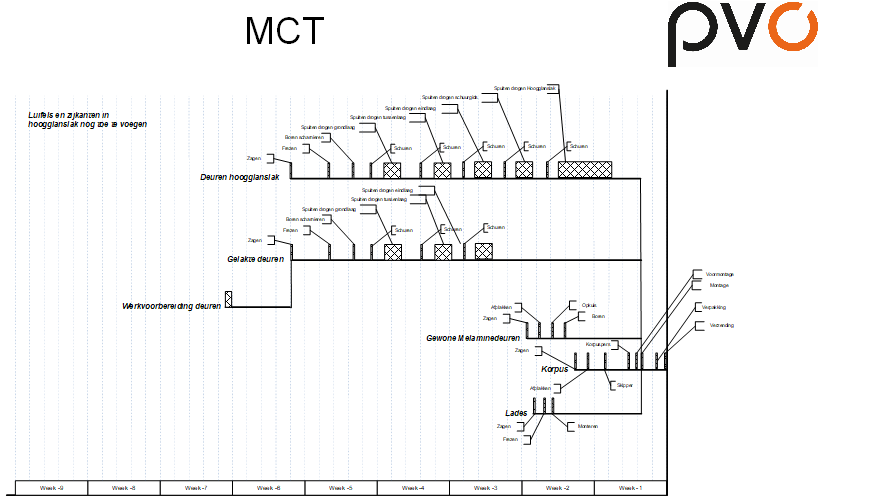 It is established classically that only 3 to 5% of the MCT added value is created. The most important cause of the long MCT is the sharp cleavage of processes in sub-processes. QRM is based on bringing individual process steps together into production cells. The production cells are controlled by a self-organizing team.
Benefits of the QRM philosophy
Shorter lead times

Less Work in Process - stock
Faster Time to Market
Fewer hierarchical levels
Better communication
Motivated employees
Growth in sales
Contact PVO if you want to know more about this.