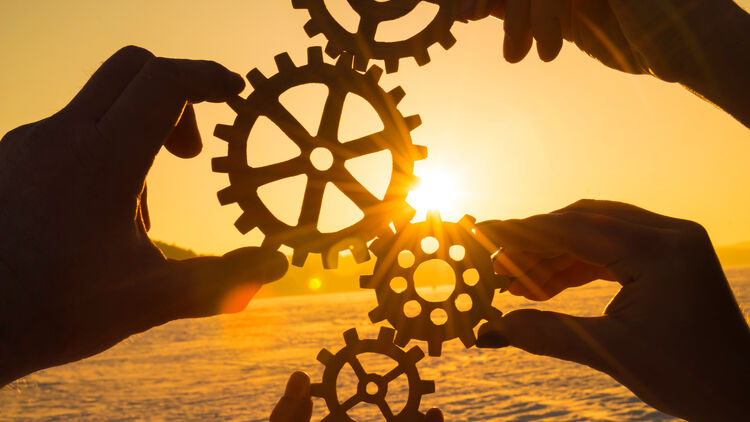 - Organise in an innovative way
What customers ask us
"What do we need to do to put our customer first?"
"How come our employees take up little ownership?"
"How can we increase the drive within our organisation?"
Together with you, we go for flexible organisations in which we help autonomous teams to achieve the organisation's objectives and support employees by taking on full ownership.
Flexible organizations

An organisation re-shaping itself to meet the ever-changing demands of its clients and adapting quickly to a volatile, uncertain, complex and vague environment. That's what we go for together with you!
Independent teams

Together with you we go for teams with competent employees organising themselves around their core mission. They will continue to develop and grow into a self-organising team. Within a predetermined set of boundaries, employees will be given the freedom to make optimal use of their knowledge and competence in order to contribute to the organisation's objectives with pleasure and success.
Leadership development

Autonomy is only possible with appropriate control. Adapted leadership is very important, evolving from sheer leadership to more and more empowerment. Leaders sharing leadership with their team members and encouraging them to take on leadership and coaching employees to grow in craftsmanship, autonomy, cooperation and result driven focus.
Employees ownership

In order to deal with complex customer requirements each employee's expertise will be needed. Together with you we create a context in which every employee can take ownership and thus help to improve the organisation day after day.