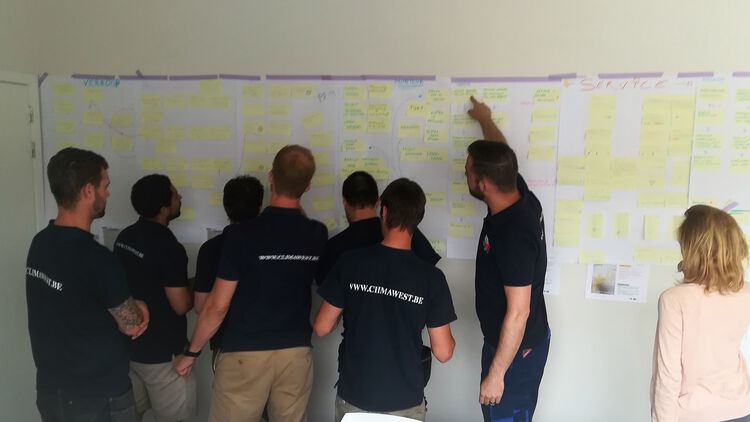 - Operational Excellence
What customers ask us:
"How can I shorten my lead times and delivery times?"
"How do I turn my KPIs (indicators) into drivers for the entire organisation?"
"What can I do to optimise my administrative processes?"
We help you to strive for Operational Excellence with tools like flow optimisation, Lean Manufacturing, VSM, QRM, PMS and Lean Office, so that all your products or services can be delivered on time and at a correct cost price.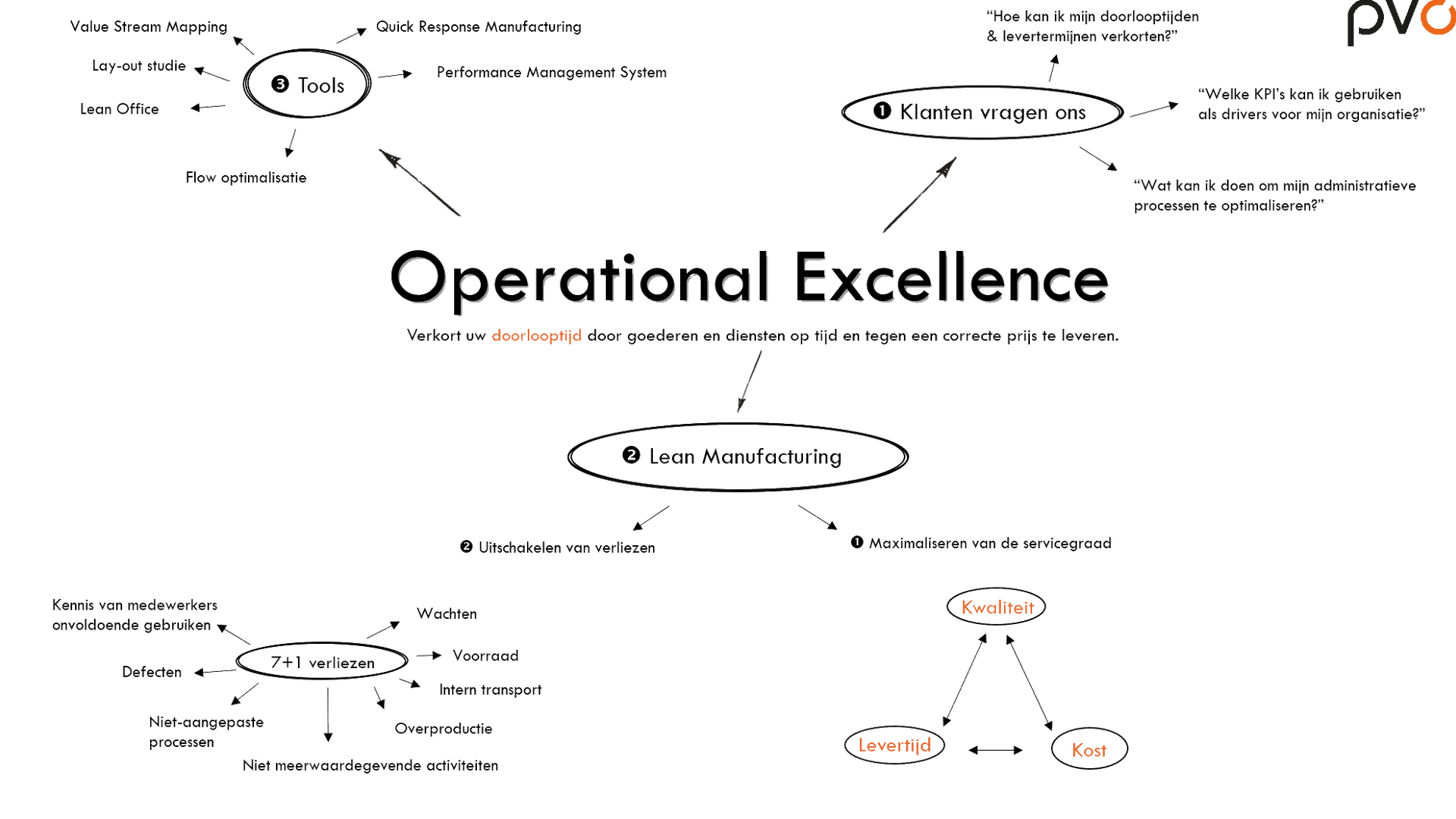 Lean Manufacturing, VSM (Value Stream Mapping), QRM (Quick Respons Manufacturing)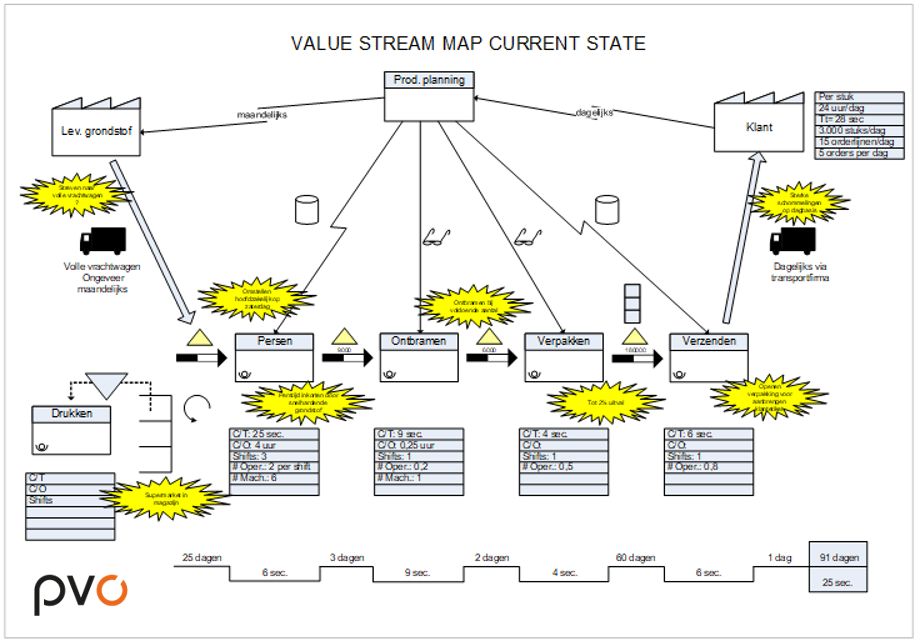 Together with you, we maximise your customers' service level by detecting and eliminating operational losses, improving your products flow and shortening your lead times with an average up to 50%
By means of Value Stream Mapping techniques we visualise your process from your customer up to your supplier. We realise major delivery time reductions and increase the empowerment in your organisation by applying the QRM philosophy tailored to your company.
Flow optimisation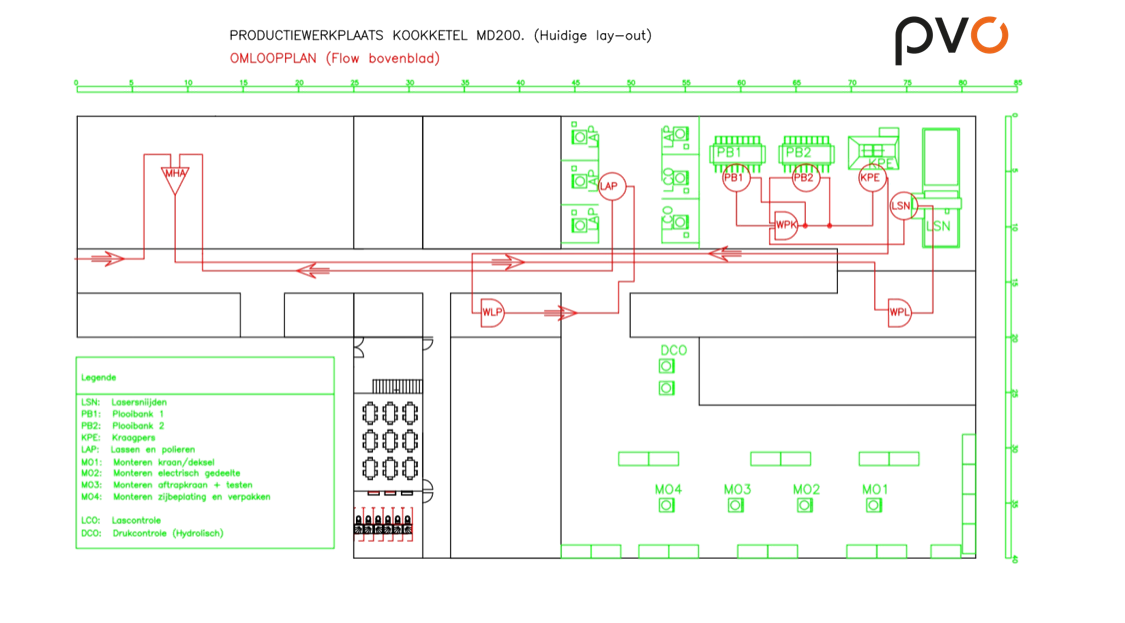 Your current business processes are mapped using analytical tools and will subsequently be analysed during workshops in close cooperation with your employees. Improvement opportunities leading to improved flexibility as well as a better layout will be detected and proposed.
Lean Office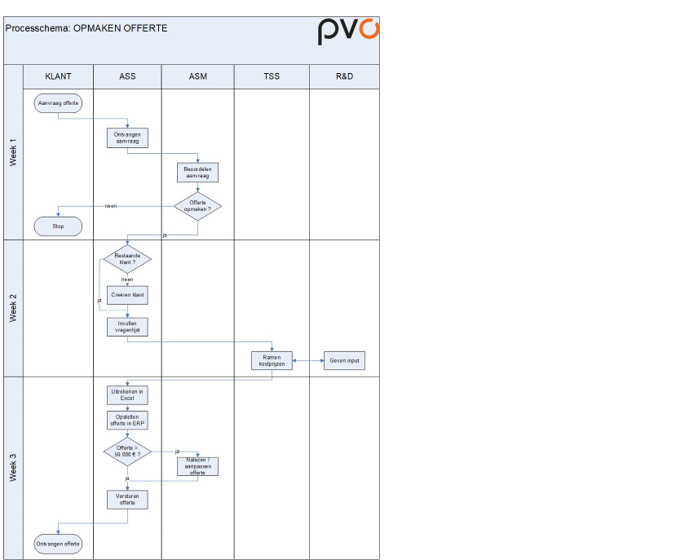 Using Lean Office tools and in close cooperation with your employees, we identify your administrative processes and eliminate the 'Office Waste', resulting in improved fulfilment of your customer demand.
PMS (Performance Management System)
Performance Management Systems are used to translate your business strategy and business processes into clear employee objectives and to create ownership. Results are monitored and evaluated through the use of wall reporting (visual management) and coaching where necessary.